By Sam Glaser
August 2010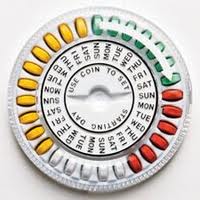 Jewish parents that care about bringing up a generation of Jewishly connected kids usually choose to send their offspring to day school. In fact, for many parents it's not even optional. It is the ultimate weapon to fight ignorance and assimilation and create a powerful, informed Jewish identity. The schools ease you in: preschool is cheap, kindergarten a few grand more, and then you are on the ride of a lifetime. Tuition is like an additional mortgage payment every month, and that's before the school trips, books, scrip, volunteer hours, banquets and registrations fees. The best form of birth control in the Jewish world? Why, it's day school!
The Chicago community has the right idea. They have created a "Superfund" to supplement the budgets of struggling area day schools of all denominations, making the Jewish day school concept a no-brainer for parents. High net worth individuals and charitable corporations have jumped on the benefactor bandwagon, not wanting to be left out of the nachas. These Superfund kids become the Jewishly involved parents that send their children to day schools…entire generations of windy city Jews have been transformed by this remarkable undertaking.
Short of moving to Skokie, what's an LA family supposed to do? The public school alternatives are not so bad if you don't mind a growing percentage of the student body stoned, tatooed and pierced, or at worse, armed gangbangers. Significant financial aid is reserved for the destitute, leaving those above the poverty line with a $13-30,000 per kid millstone around one's neck. Home schoolers abound, but the kids spend their learning hours in front of a computer, without healthy peer-to-peer interactions.
Our local situation is so dire that many parents opt out of the senior year. Their kids take a GED (General Education Test) to qualify for early graduation and the parents save 90% by sending the child to a local community college. Parents with healthy incomes laugh at the idea of savings accounts, retirement plans and family vacations. Those crucial years needed to compound investments into a viable nest egg disappear as tuition is automatically deducted from one's bank account. Day school tuition is largely responsible for the uptick in North American aliyah to Israel…perhaps this debacle is God's way of imposing aliyah on all but the most financially independent.
We live in a community blessed with fabulous wealth. The majority of homes west of Downtown LA are worth more than a million dollars. We have the Broads, Sterlings and Resnicks building art galleries and concert halls. Mega malls and new home communities built by Jewish developers line our freeways, Jewish hedge fund managers, doctors and lawyers dominate the professional scene. Who will be the one to light the fire of a nationwide Superfund? Who will go down in history as the savior of Diaspora Judaism?
Right now we are pondering which of our kids to take out of day school. Sophie's Choice 2010. It's a tough economy in general, the Jewish world is reeling, and the music business is bankrupt. Thank God the synagogues and JCCs around the country still value what I do. It's just that they can't pay for it and many of the gigs we get are significantly discounted. I'm fine with that. I just want to work and continue to bring light and spirit to the fifty or so cities I visit each year. But then there's the bottom line. When our overall income is down, when the banks won't offer credit and we get 25% tuition increases because the schools are in trouble, something has got to give.
I know we're not alone. Jewish newspapers across the country frequently speak of parent's struggles to give their kids Jewish lives. That day school education is out of reach of the middle class. We also see the reports of day school education as the best insurance of future support for Israel, raising moral and ethical kids, and nurturing a generation of Jewish leaders. A less discussed attribute is the "trickle up" effect. Parents denied a good Jewish education get the benefit of those words of Torah on the kids lips each Shabbat, they pick up Hebrew when assisting kids with homework and get drawn into text study to keep up with their older children. I'd like to argue that the best reason for day school education is that being Jewish is a full time, super cool celebration. It's not an "add on" onto our busy lives like soccer practice and favorite TV shows. It IS "our lives and the length of our days." Ki heym chayeynu! Relegating Jewish education to an afternoon or two a week emphasizes the "add on" aspect. It is certainly better than nothing and those programs deserve ample support but I speak from experience that many kids are turned off rather than turned on.
When I ask my kids how school was, the usual replay is "great!" My daughter is regularly awarded best davener and truly guides her class with heartfelt kavanah. My middle son has a tight knit chevra of considerate friends who patrol the 'hood with kippot stapled to their hyperactive heads. My oldest has long surpassed me in his ability to take apart a text; he's reading Homer's Odessy AND tractate kiddushin. This is nachas that is priceless.
I write this essay with reluctance. I publish these monthly newsletters to uplift and inspire my readers. Expressing vulnerability and fear is not my strong point. The fact is that my wife and I are so distressed about this that WE need inspiration.
I am an eternal optimist. I truly believe that God will rally for us, that God loves the fact that our three kids love their Judaism and it's as natural for them as the air they breathe. Call me crazy but I really do believe that those miracle gigs will materialize and everything's going to be fine. But what about those parents with fixed salaries? What about my many friends out of work? What about the thousands of kids in my Pico-Robertson shtetl that are being pulled out because their parents can't sign this year's tuition contract?
I leave you with a selection of quotes about the efficacy of a day school education. For those parents on the fence about whether day school is worth it, IT IS!! For those forced to do the public or home school thing, join me in my quest to raise awareness of our plight by circulating this essay to your local paper and expressing your frustrations to your community leaders. If you're a benefactor motivated to donate, operators are standing by at the Bureau for Jewish Education! Innovate, take on that extra job and pray for God's help. As Whitney Houston says, "I believe the children are our future…teach them well and let them lead the way!"
"Education is the salvation of the American Jewry, even though it's a slower salvation than all the other salvations we're used to." -Rabbi David Wolpe,
Sinai Temple, Los Angeles
"The day school is the best place for a young Jewish person to gain Jewish cultural literacy. There are lots of places where you can gain a Jewish identity, but in terms of cultural literacy – reading, writing, developing a comfort with Jewish texts – Jewish day schools are the best places." – Carol Ingall, Forward
"Day school education is still the most effective way to create serious, committed Jews. There is a categorical difference between a child who has been educated through twelfth grade in a Jewish day school and one who has not. Every Jewish educator and honest layperson sees this immediately. The leaders of the future American Jewish community will emerge from those who have been blessed with this schooling." -Eugene Korn, adjunct professor of Jewish thought at Seton Hall University
"With more Jewish kids being left behind, that's the greatest scandal I know of in Jewish life. The question is, what are we prepared to do about it?" -Jonathan S. Tobin, executive editor of the Connecticut Jewish Ledger
"80% of adults with 6 or more years of day school training are married within the faith to another Jewish adult" -Kohelet Foundation
"These extra hours of Jewish studies means that students in Jewish day schools receive extra mental stimulation, including using one's brain in a variety of additional ways such as analyzing texts, discussing ethics, studying a second or third language, and developing organizational skills." ­-Joel Hoffman
"Being Jewish Very Important? A 'yes' response: Day School (7-12 years) 64%, no Jewish education 36%." -UJC Report Series on the National Jewish Population Survey 2000-2001
"70% of participants at Hillel events at Northwestern University were graduates of Jewish day schools"-PEJE Website
"Communal funding of education is an obligation based on Jewish law. Furthermore, it is moral responsibility of the greatest urgency. In Talmudic times, the great sage, Yehoshua Ben Gamla instituted a system of communal funding for Jewish day schools, and every Jewish community since that time has sustained a communal education system. It is only today, in the most prosperous Jewish community of all time, that Jewish families lack the communal support to education their children." -Chicago Superfund Website